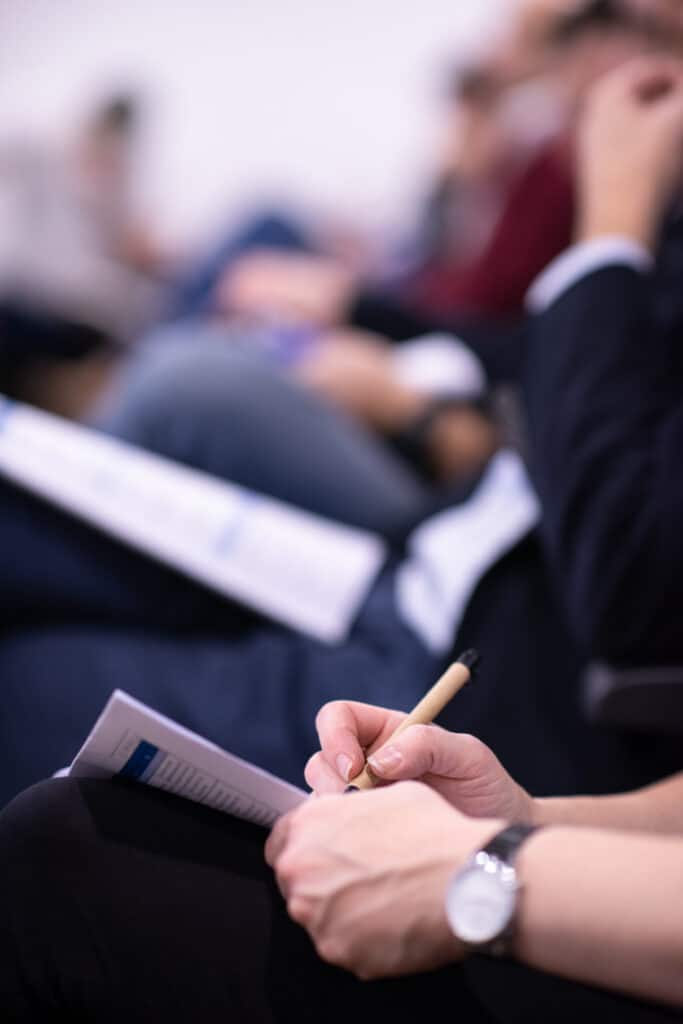 The trainings developed and provided by Dr. Bourke are designed to help law enforcement personnel and other professionals who work with perpetrators or victims of sex offenses.
Staff Wellness and Resilience
People exposed to violent or disturbing materials – from child abuse to war atrocities – are vulnerable to secondary stress and vicarious trauma.  Symptomatically similar to PTSD, both can negatively impact people's world view and may compromise their relationships with those around them.
In his training, "Staff Wellness and Resilience," Dr. Bourke teaches participants how to protect and ensure the psychological health and well-being of professionals who routinely deal with psychologically toxic work.  Participants learn techniques to help them "armor up" before taking on emotionally demanding tasks and are introduced to effective coping strategies for situations where secondary stress finds its way through their psychological defenses. 
Interviewing Sex Offenders
This course addresses fundamental principles and practical concepts that can help professionals successfully extract actionable information when conducting interviews with sex offenders.  Dr. Bourke has conducted many thousands of interviews with this population, and he shares mistakes he has made and lessons learned, as well as techniques he has found to be effective.  Note that this course is NOT a collection of "success stories" with little pragmatic relevance.  Rather, it is a discussion of relevant skills and tactics, grounded in research, that directly relate to specific motivational pathways – "fitting the interview to the person" rather than simply a "one size fits all" method intended to be applied to everyone.
Psychological and Behavioral Characteristics of Sex Offenders
Professionals whose job includes engaging perpetrators and safeguarding potential victims of sexually motivated crimes require comprehensive insight into the psychology of sex offenders.
In this training, Dr. Bourke provides a foundation for understanding sexually deviant behavior. Common questions are answered, including the etiology of deviant predilections, diagnostic issues (e.g., paraphilias), and the primary motivational pathways underlying sex crimes. Pervasive myths are also dispelled. The information presented directly relates to the investigation, prosecution, and treatment of sex offenders.
Identifying Indicators of Child Exploitation
This course is provided free of charge within the United States (please inquire about the costs for courses outside the United States).
In 2006, the Texas Department of Public Safety (TXDPS) identified a need to train frontline officers to recognize indicators a child may be a victim, at risk for victimization, or missing.  They observed that while law enforcement officers are often well-trained and highly proficient in making observations about suspicious behaviors that can lead to arrests and successful interdictions of illicit drugs, weapons, and currency, most are not trained to apply similar skillsets to the exploitation of children.
They began to expand their training and knowledge, using a victim-centered approach, to become more effective in recognizing all forms child victimization.  As a result of their efforts they developed a training course, Interdiction for the Protection of Children (IPC), which is specifically designed to help law enforcement officers identify and rescue endangered or exploited children and identify those who pose a high-risk threat to children. 
IPC uses a multidisciplinary approach to collectively train law enforcement, prosecutors, criminal analysts, child protective services, victim services, and child advocacy center professionals.  The course is comprehensive and covers topics including: 
understanding victims and offenders, 

legal issues and authority, 

working with children, 

the officer's role in understanding and responding to indicators, 

intelligence reporting, and

identifying and working with local/state resources (e.g., child and victim services). 
Documented results from agencies throughout the nation and around the world have proven that IPC enhances officers' abilities to identify victims of exploitation, missing children, high-risk threats to children, and noncompliant sex offenders.  Countless child rescues have been attributed to the IPC program.  In addition, the training has led to investigations for child abduction, human trafficking, possession of child sexual abuse material and other technology-facilitated crimes against children, child sexual assault, and sex offender compliance/registration offenses.  Beyond the rescues and investigations, IPC has prompted policy change within agencies, influenced State and Federal legislation.  Further, the program has been highlighted in the Washington Post and other media, and was the focus of a published article in a peer-reviewed professional journal.
Dr. Bourke is one of many trained instructors who deliver this program across the globe.  Request an application for the 2-day basic IPC course or the 5-day Train-the-Trainer course
Don't see the training you're looking for?
If you are looking for something not mentioned in this list, please fill out the contact form,  select "other," and provide a brief description of the type of training you are seeking.