Dr. Michael Bourke is a licensed clinical and forensic psychologist and a former federal law enforcement officer. Over the course of three decades he worked with offenders in county jails, state and federal prisons, a juvenile correctional facility, and a secure psychiatric facility. In 2008 he joined the United States Marshals Service to create their Behavioral Analysis Unit, which he headed until 2021.
As one of the most respected experts in his field, Dr. Bourke has worked a number of high profile cases around the globe and has interviewed or evaluated more than 1,000 sex offenders as part of comprehensive risk assessments. He has a passion for teaching and is well known for his ability to explain complex concepts to a variety of audiences.
Dr. Bourke spent the first eight years of his post-doctoral career interviewing, evaluating, treating, and researching sex offenders within the US federal prison system's Sex Offender Treatment Program and the Commitment and Treatment Program for Sexually Dangerous Persons in Butner, North Carolina.
For the next 13 years, he served as the Chief Psychologist for the United States Marshals Service.  There he created and ran the USMS Behavioral Analysis Unit to assist with the identification, investigation, apprehension, and prosecution of sex offenders.  He and his team also worked to help solve sexually motivated cold cases throughout the U.S. and abroad.
An active researcher, Dr. Bourke co-authored the "Butner Study" and published seminal work on the use of tactical polygraph with sex offenders.  He has also published numerous studies in the area of psychological safeguarding and employee wellness, and has co-edited a book on Behavioral Criminology. He serves on the editorial boards for two professional journals and is a peer reviewer for numerous others.
His work has been profiled in the Monitor of the American Psychological Association, The Washington Post, The New York Times, and several textbooks in forensic psychology.
Dr. Bourke is the recipient of a Special Recognition Award from the United Kingdom's Child Exploitation and Online Protection Centre, and he was awarded the Pro-Humanitate Literary Medal from the North American Resource Center for Child Welfare.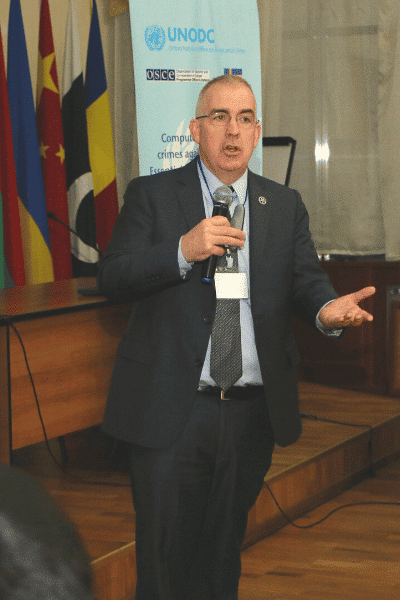 He has taught courses and provided case consultation at the FBI Academy, several divisions within the Central Intelligence Agency, the U.S. Secret Service Training Academy, the Johns Hopkins Applied Physics Laboratory, and the National Center for Missing and Exploited Children. He has also worked closely with international police agencies, whether to provide training or to help investigate cases, in approximately 30 countries around the globe.